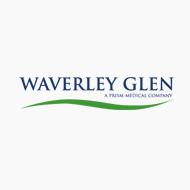 Waverley Glen
45 Progress Pkwy
Maryland Heights, MO 63043 US
Categories
Medical Equipment & Supplies
About Waverley Glen
Waverley Glen has been focused on the safe transfer and repositioning of people since the company was founded in 1986. Since then, we've been supplying ceiling lifts, floor lifts, and transfer aids across North America.

No one solution fits all. Sometimes the best solution is a transfer sheet. Sometimes it's a floor lift. Sometimes it's a ceiling lift. Sometimes the best solution changes with your needs. Waverley Glen manufactures and services a full range of products dedicated to providing you independence in the most practical and cost-effective manner possible. We can provide the right product to fit your needs. Our high-quality products include ceiling and floor lifts, stand aids, shower chairs and transfer and repositioning aids.
---
---
Services We Offer
Patient Lifts, Slings, Transfer & Repositioning Equipment.
---
Business Details
| No. of Employees | No. of Locations | Year Founded |
| --- | --- | --- |
| N/A | N/A | 1986 |