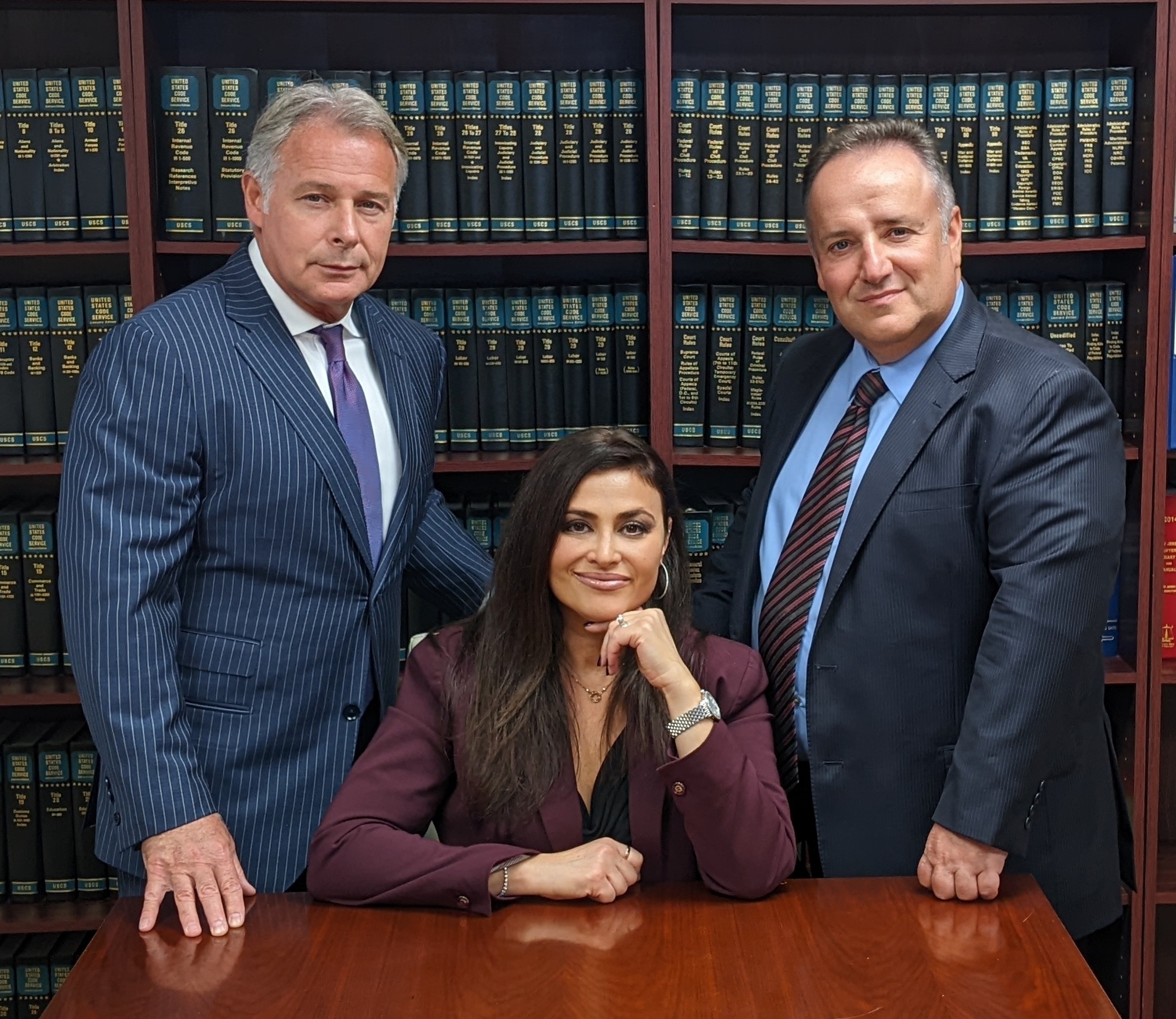 Velter Yurovsky Zoftis Sokolson, LLC
1111 Street Rd Suite 305
Southampton, PA 18966 US
Categories
Silver Level Sponsor
About Velter Yurovsky Zoftis Sokolson, LLC
We are experienced in handling cases involving a wide range of injuries and damages, including motorcycle accidents, car accidents, premises liability, product liability, wrongful death, and more. We have the resources and experience to handle even the most complex cases and are committed to achieving the best possible outcomes for our clients.

We will be by your side every step of the way, fighting for the justice and compensation you deserve.
---
---
Services We Offer
Car Accidents
Truck Accidents
Rear End Car Accidents
Motorcycle Accidents
SEPTA Accidents
Bicycle Accidents
Pedestrian Accidents
Slip and Fall Accidents
Dog Bites and Animal Attacks
Underinsured or Uninsured Motorist Accidents
Drunk-Driving Crashes
Car Accident Lawyer

Motorcycle Accident Lawyer

Personal Injury Lawyer

Slip And Fall Lawyer
---
Business Details
| No. of Employees | No. of Locations | Year Founded |
| --- | --- | --- |
| 10 | 1 | 2016 |
---
Hours of Operation
Day
Opens
Closes
Sunday
Open 24 hours!
Monday
Open 24 hours!
Tuesday
Open 24 hours!
Wednesday
Open 24 hours!
Thursday
Open 24 hours!
Friday
Open 24 hours!
Saturday
Open 24 hours!
---
Media Gallery
---
Detailed Business Description
We provide experienced and knowledgeable legal representation for individuals and families who have suffered physical, emotional, or financial harm in personal injury accidents. We specialize in a variety of areas including auto and motorcycle accidents, medical malpractice, slip and fall accidents, and product liability cases. Our team is committed to providing personal attention and aggressive advocacy to help our clients receive the compensation they deserve.
---
Coupons & Specials
Free Consultation
---
---
Featured Site Links
Frequently Asked Questions about Velter Yurovsky Zoftis Sokolson, LLC
What type of cases do your lawyers handle?

Our lawyers specialize in Bankruptcy Law , Business Law , Family Law , DUI/Traffic Violations , Driver License Suspension , Foreclosure Defense , Wills , Child Custody & Support , Divorce & Prenuptial Agreements , Immigration Law (including Adjustment of Status , Asylum & Deportation Defense) and Personal Injury (including Bicycle Accidents , Car Accidents , Dog Bites , Motorcycle Accidents , Pedestrian Accidents & Slip/Falls).

How long have your lawyers been practicing?

Our attorneys have over 75 years of combined experience in the legal field.

What type of compensation can I expect from my personal injury case?

The amount of compensation that you may be entitled to depends on the specific details of your case. Our experienced personal injury lawyers will work tirelessly to pursue your case and generate a substantial financial recovery for your injuries.
Locations Close to Southampton, PA
Showcasing Businesses Since 1994
Best of the Web is an online platform connecting businesses and consumers backed by our team of editors. Our team verifies every business, product, and service before it gets listed in our directory and offers everyone the peace of mind that the products and services they're looking for have been stamped as the Best of the Web.