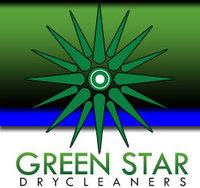 Green Star Dry Cleaners
90 L St
Boston, MA 2127 US
Categories
About Green Star Dry Cleaners
Looking for a "green" dry cleaning establishment in South Boston? You're in luck.

Locally owned and operated, Green Star Dry Cleaners has been in the Kouthouridis family for three generations. The owner began working at his father's dry cleaning service before he could drive. It wasn't out of necessity or family obligation, but merely to be around his dad. His family and the business have always been a big part of his life.

Now, after taking the reigns from his father, the current owner has left his own imprint. So far, one of the more notable changes to the brand has been transforming Star Cleaners into Green Star. The "green" refers to the environmentally friendly service offered. It's still the same quality as its been for three generations but now they're also doing their part to lessen the damaging effects some dry cleaners may have on the environment.

Beyond this initiative, Green Star always maintains professional, quality services covering every aspect of fabric and garment care. These include on-site fitting for tailoring, smoke damage, complete service for wedding gowns, starch per request and leather care.

The owner is on-site and has been personally answering customers questions since he took over running the business which has earned Green Star the "Best of Local 2008" award for South Boston cleaners. Corporate accounts are available with optional packages that best meet any and all the customers needs. This is a pet friendly establishment that welcomes four-legged patrons inside its doors--come in for a doggie treat!
---
---
Services We Offer
Dry Cleaning, Pick-Up & Delivery Service, Environmentally Friendly, Sustainable Cleaning Products, Wedding Gowns, Shoe Repair & Cleaning, Expert Spot Removal, Alterations.