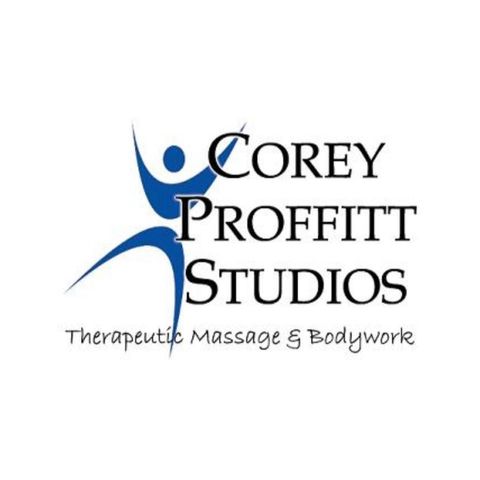 Corey Proffitt Studios Massage
2121 Richmond Rd #211C
Lexington, KY 40502 US
Categories
Bronze Level Sponsor
About Corey Proffitt Studios Massage
Our massage therapy treatments are provided in a spa-like atmosphere but are more medical in nature. We specialize in therapeutic massage, chronic and acute pain management, rehabilitation, stress and anxiety management and more. Our Lexington massage therapists are highly skilled and go through extensive training in order to be a part of our Team. We also complete a minimum of 12 hours of continuing massage education each year to stay up to date and to deliver the best massage experience in Lexington KY.
---
---
Services We Offer
Swedish Massage
Deep Tissue Massage
Myofascial Release
TMJ Massage
Sports Massage
Reflexology
Lomi Lomi Hawaiian Massage
Trigger Point Therapy
---
Business Details
| No. of Employees | No. of Locations | Year Founded |
| --- | --- | --- |
| 3 | 1 | 2009 |
---
Hours of Operation
| Day | Opens | Closes |
| --- | --- | --- |
| Sunday | 1:00 PM | 6:30 PM |
| Monday | 11:30 AM | 8:30 PM |
| Tuesday | 11:30 AM | 8:30 PM |
| Wednesday | 11:30 AM | 8:30 PM |
| Thursday | 12:00 PM | 8:30 PM |
| Friday | 1:00 PM | 6:30 PM |
| Saturday | 1:00 PM | 6:30 PM |
---
Detailed Business Description
Corey Proffitt Studios Massage is a leading provider of massage therapy services in Lexington, Kentucky. Our team of highly trained massage therapists is dedicated to helping individuals achieve optimal health and wellness through safe and professional massage services.

We understand that every person is unique, which is why we offer a wide range of massage services to meet the specific needs of each client. Whether you are dealing with chronic or acute pain, managing stress, or recovering from an injury, we have a massage service that can help. Our massage therapists are experts in chronic and acute pain management, stress management, and rehabilitation assistance.

We take pride in providing a comfortable and relaxing environment for our clients. Our massage studio is located in Lexington, Kentucky, and is equipped with all the necessary amenities to ensure your comfort during your massage session. Our therapists will work with you to create a personalized massage plan that will target your specific needs and help you achieve your desired results.

Our massage services include Swedish massage, deep tissue massage, sports massage, prenatal massage, and many more. We also offer specialized services such as hot stone massage and cupping therapy. Our therapists are experienced in a variety of techniques and can adjust the pressure and style of the massage to suit your preferences.

If you are looking for safe and professional massage therapy services in Lexington, Kentucky, look no further than Corey Proffitt Studios Massage. We are committed to helping you achieve optimal health and wellness through our massage services. Give us a call today and schedule an appointment with one of our highly trained massage therapists. You will be glad you did!
---
---
Frequently Asked Questions about Corey Proffitt Studios Massage
Locations Close to Lexington, KY
Showcasing Businesses Since 1994
Best of the Web is an online platform connecting businesses and consumers backed by our team of editors. Our team verifies every business, product, and service before it gets listed in our directory and offers everyone the peace of mind that the products and services they're looking for have been stamped as the Best of the Web.